Authentic Southern Food in a Historic Setting
We can't wait to welcome you to Hubbard's Off Main, where you'll find yourself in an intimate yet casual atmosphere with gracious hosts eager to make you feel right at home. Choose from a menu filled with classy Southern dishes and a few Oxford originals, too – we love representing our charming town. Try one of our award-winning steaks, or if you're looking for a more casual night out, our selection of burgers is sure to hit the spot. The brick walls and the exposed wood beams gracing the ceiling create a quaint atmosphere nestled in a historic building, and our location right across from the Oxford Performing Arts Center makes us a perfect spot to dine for a night on the town.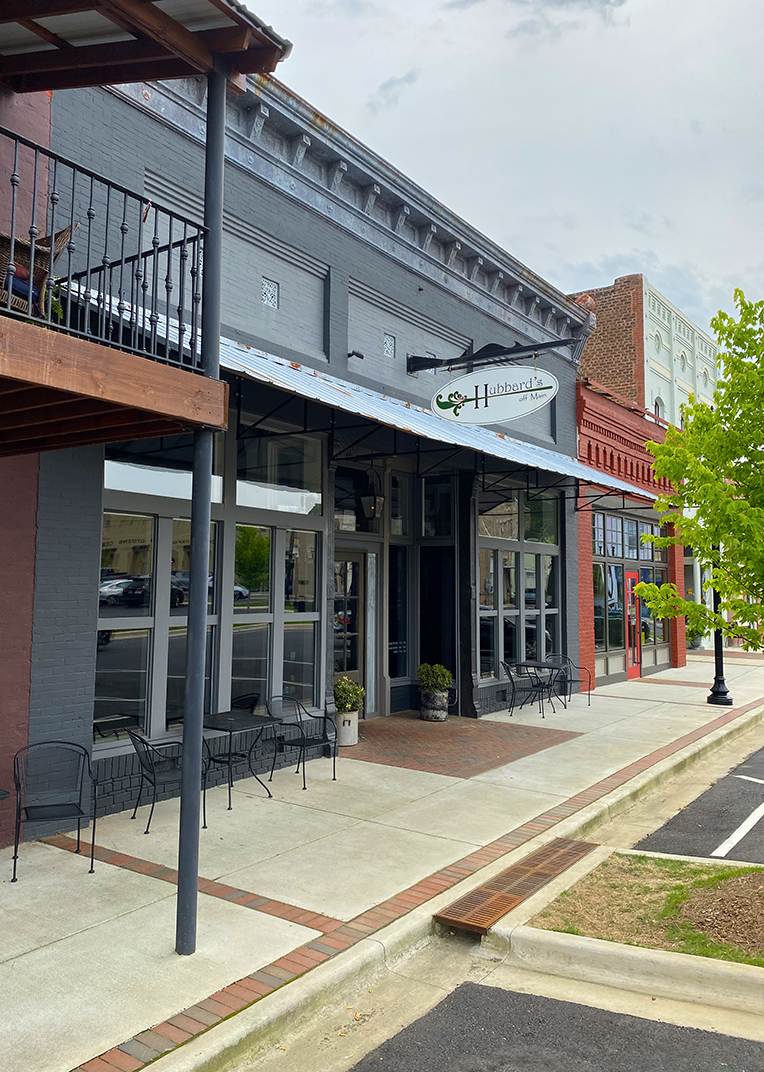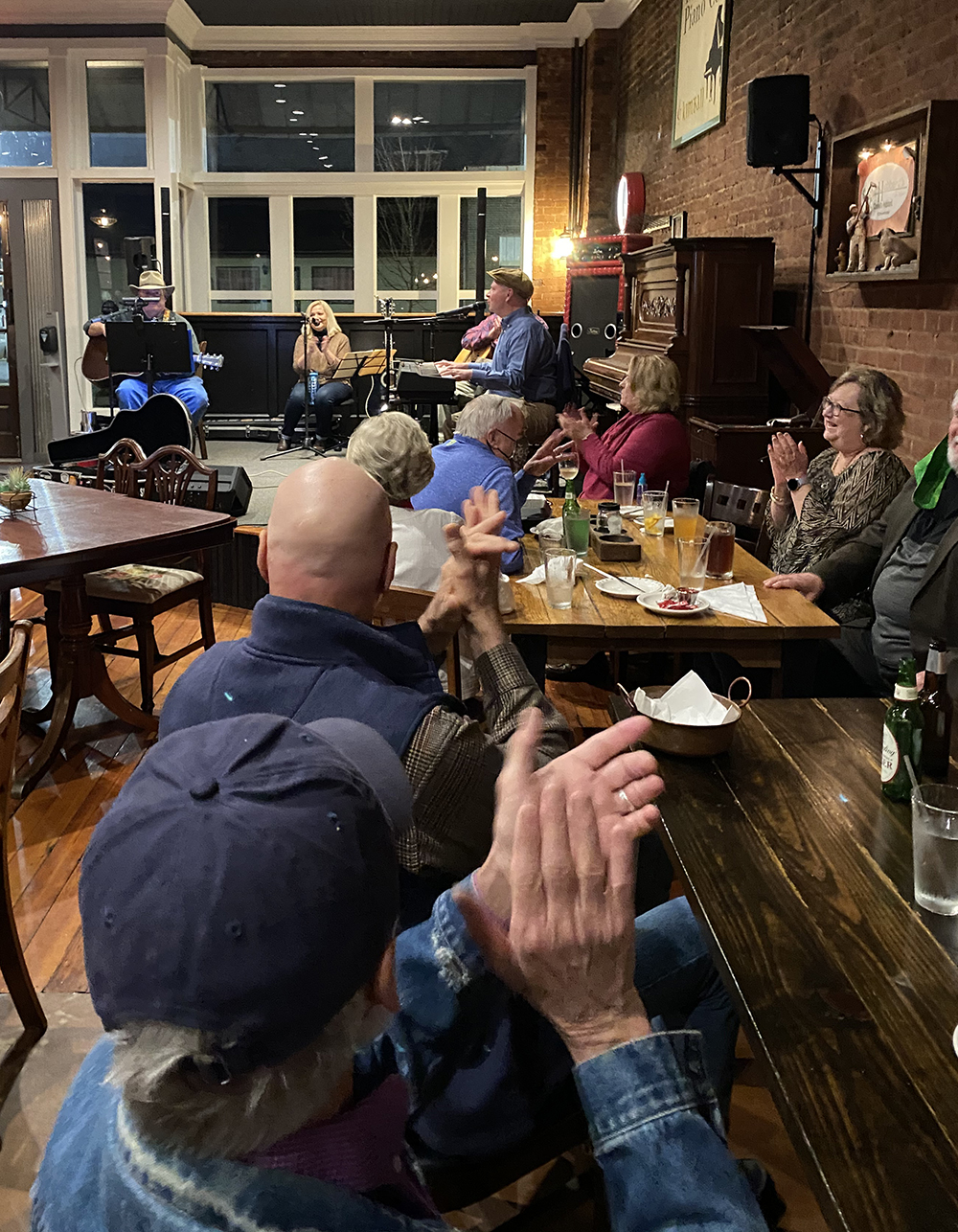 Hubbard's as the space and room for all your needs! Our main dining room seats up to 100 guests. The additional original historic dining room can accommodate 60 more and large parties. In 2021 we opened 'Hubbard's Out Back', an indoor/outdoor patio space with stage and a laid out vibe.
In addition to our regular hours and dining services, Hubbard's Off Main can be rented for any events from family reunion to engagement and birthday parties, wedding reception and everything else in between! Choose from our everyday menu or take advantage of our catering services for a special meal.
In our main dining room and patio you can also enjoy live music during Friday and Saturday evenings. Follow our facebook page to find out our music calendar.
The Finest Selection of Deserts
enjoy the best oxford has to offer